If you need a tooth removed, Dr. Kenneth Nash can perform both standard and wisdom tooth extractions, and can refer patients to trusted colleagues for more complicated removals. While Dr. Nash always strives to save teeth, sometimes extraction is the best option. In other cases, extraction is necessary to prepare for dental implants, dentures, or orthodontics. Meanwhile, if you would like a second opinion on a tooth extraction diagnosis, our Vicksburg, MS, practice can oblige.
Dr. Nash will extract teeth only when necessary or preferred, as in the case of wisdom teeth.
When is Tooth Extraction Necessary?
Dr. Nash will extract teeth only when absolutely necessary. He will try to save a tooth whenever possible. Sometimes, however, tooth extraction is the only practical solution. Usually, a tooth that requires removal has been irreparably damaged by infection or trauma, or poses a threat to overall oral health.
Patients sometimes require extraction before receiving dentures or dental implants. Patients whose teeth will not fit uniformly on the upper or lower arch may require extraction prior to receiving orthodontic treatment.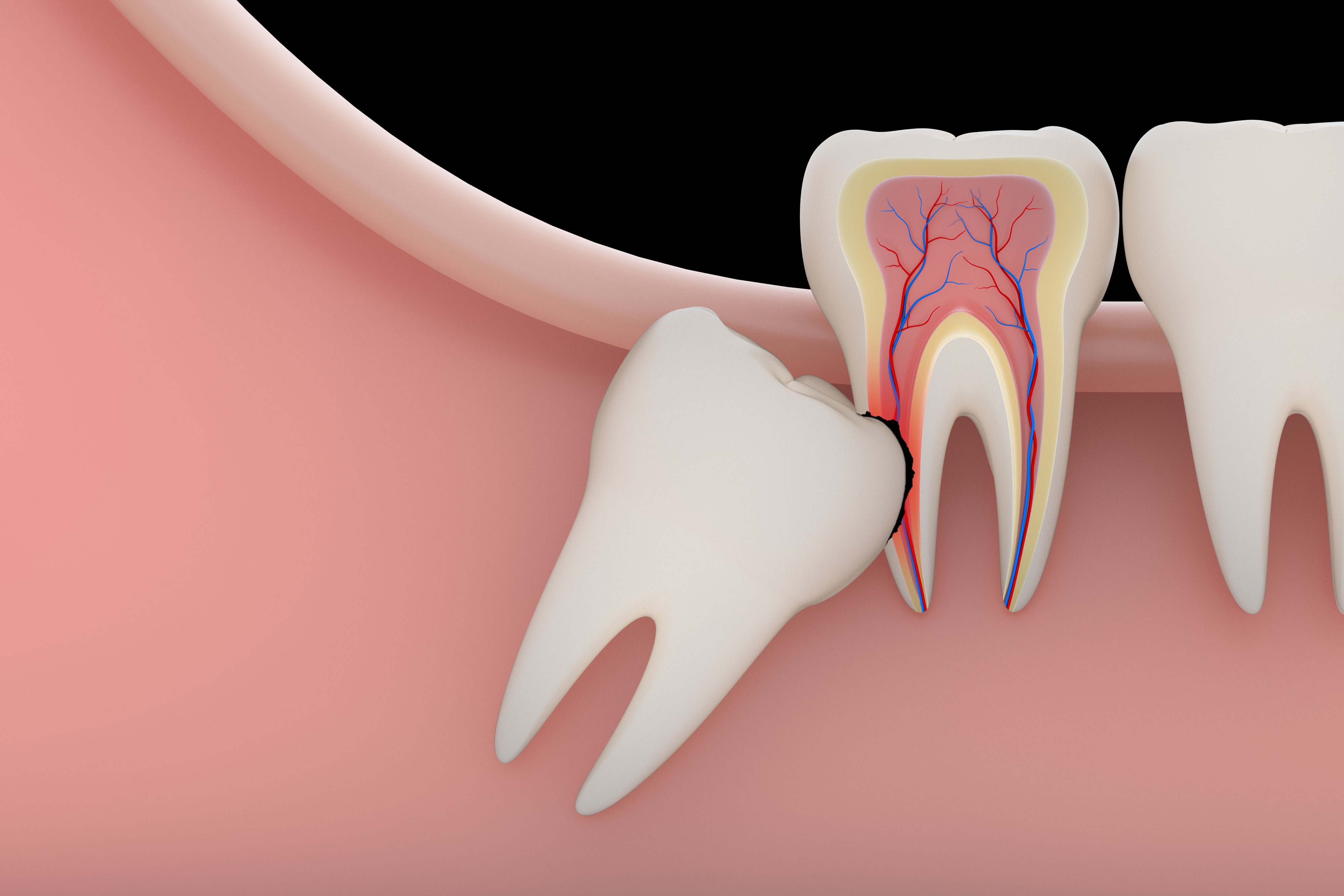 Another common need for extraction occurs when wisdom teeth are impacted or decayed. These large teeth in the back of the mouth develop in early adulthood. Because of their location, wisdom teeth are difficult to clean, and they are not necessary in terms of oral health or function. They often decay, contribute to halitosis, and promote gum disease. Wisdom teeth are also known to force other teeth out of position, which causes crowding, overlapping, and malocclusion. Many patients opt to have third molars removed after they erupt. Others elect for preventive extraction, or removing the teeth before they erupt. Dr. Nash performs most wisdom teeth extractions, but will refer impacted cases to a trusted oral surgeon.
What to Expect
If you require a tooth extraction due to infection, Dr. Nash may prescribe a course of antibiotics to be taken before your appointment. On the day of your appointment, Dr. Nash will first numb the area of the affected tooth. It could take several minutes for the anesthetic to take effect. Once Dr. Nash is sure that the area is numb, he will use one of a variety of instruments to gently rock the tooth from side to side, loosening it in its socket so that it can be removed. You will feel some pressure as the tooth is rocked, but should feel no pain. In some cases, a tooth must be segmented for proper removal.
Once the tooth and root are fully extracted, Dr. Nash will irrigate the socket to make sure he leaves behind no tooth fragments or other debris. A piece of gauze will help to create a blood clot and stop further bleeding.
After the Extraction
Following the procedure, you will be given a list of instructions to follow for that day, and for the days following. Be sure to follow all instructions exactly as written.
There are specific things you must not do, such as drink through a straw or smoke, because these could cause a severe issue called a "dry socket." Developing a dry socket can be extremely painful, and heighten the risk for infection. You will also receive specific instructions for eating and drinking, healing, and pain control.
Contact us Today
If you have been told that you need extractions, or you would like to discuss wisdom teeth removal with Dr. Nash, we invite you to contact us today. His gentle care, based on thorough assessments and diagnoses, can help you achieve and maintain excellent oral health.