Dr. Kenneth Nash offers customized partial and full dentures at his Vicksburg, MS, practice. Patients can choose either traditional dentures or implant-supported dentures. During a consultation, Dr. Nash will note your needs and goals to recommend the right type of denture for you.
Dr. Nash can determine the best type of dentures or other solution to help you smile, chew, and speak with absolute confidence.
Denture Candidates
Missing teeth can interfere with many aspects of daily life, from speaking and eating to feeling confident about smiling in public. Furthermore, those with many missing teeth commonly suffer from other health issues, because oral and overall health are closely linked. If you are missing all of your teeth on the top or bottom jaw, or you have only a few teeth remaining, you may be a good candidate for complete dentures. Patients who have lost many teeth on the top or bottom arch, but still have a good number of healthy teeth, are often candidates for partial dentures.
If you desire a solution that provides virtually the same level of function as you once enjoyed with your natural teeth and are willing to invest in a more extensive treatment, dentures supported by dental implants can meet and exceed your goals. The primary candidacy factor is the amount of healthy bone tissue in your jaw. If you delay addressing lost teeth, you can experience some loss of bone tissue, compromising the ability of the jaw to support implants. Bone grafting can restore lost tissue, allowing you to safely undergo the procedure.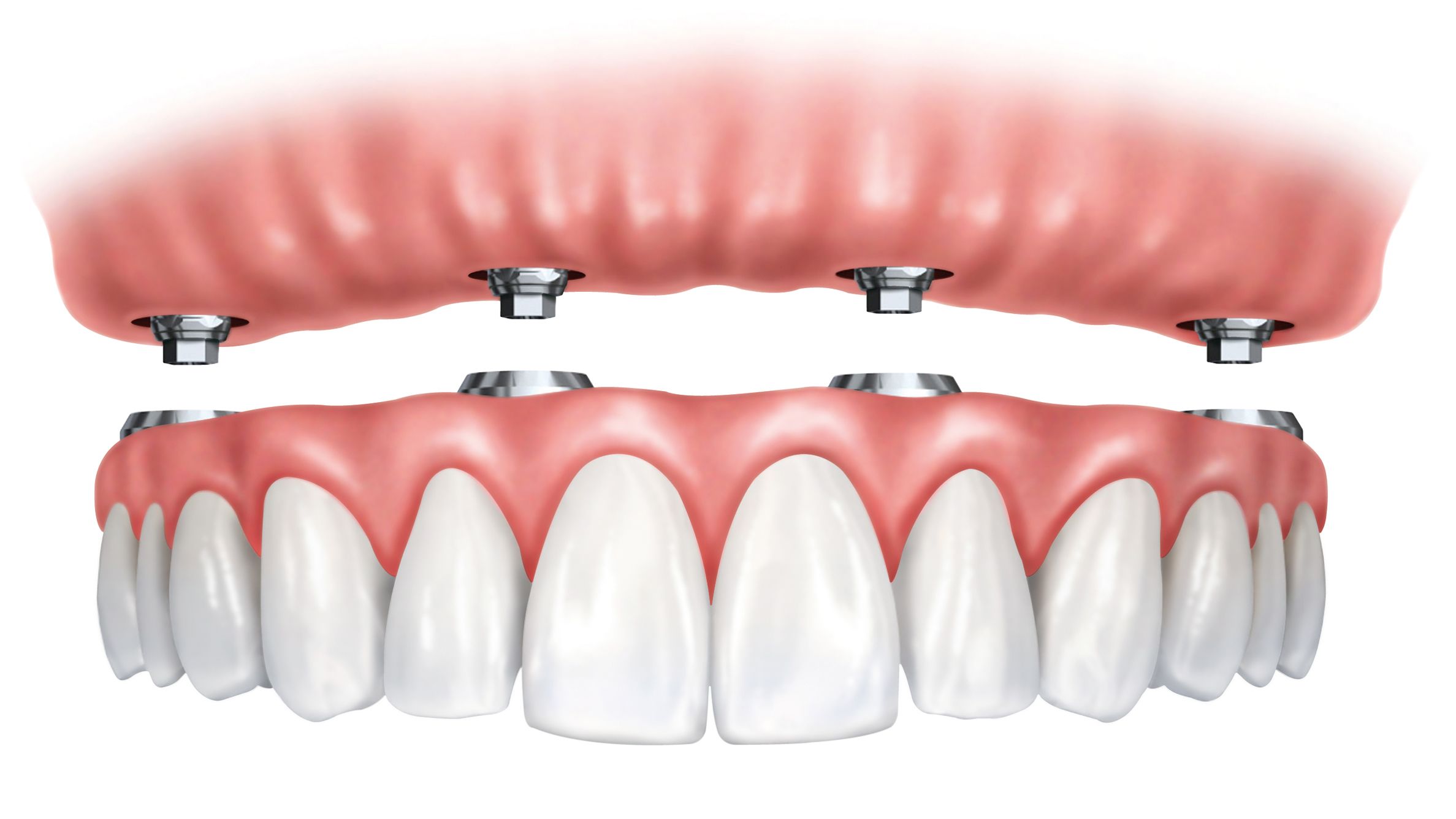 Implant-supported Dentures
Dental implants are by far the most beneficial choice for denture retention. They offer unmatched stability because they are fused directly to the jawbone. Meanwhile, they are the only restorative dentistry treatment that can prevent the bone atrophy that follows tooth loss.
Four to six implants can usually support a maxillary or mandibular denture. In most cases, implant-supported dentures require a healing period of several months before a patient can receive their permanent denture. However, patients often find that the many benefits of dental implants justify the wait. Dr. Nash will evaluate your candidacy during a consultation.
What to Expect
Before determining the type of denture best suited for you, Dr. Nash will conduct a thorough oral exam and present his findings. You will have the opportunity to ask questions, see high-resolution images of your smile, and learn about treatment options. Once you and the dentist determine the best approach to restoring your smile, clinical appointments will be scheduled.
Once you have undergone the necessary preparatory procedures, such as treatment for gum disease or tooth decay, tooth extraction, or surgical placement of dental implants, Dr. Nash will take impressions of your jaws. These impressions will guide technicians in creating your dentures. You will be provided with temporary dentures while waiting for your traditional dentures or implant-supported dentures.
In some cases, Dr. Nash can provide immediate dentures, which are placed directly following any tooth extraction.
Contact Us Today
You do not have to suffer any longer with a compromised smile. Contact our Vicksburg office today at (601) 501-4288 to schedule a consultation. Dr. Nash can determine the best type of dentures or other solution to help you smile, chew, and speak with absolute confidence.