Are you unhappy with your smile? Then Lumineers® or porcelain veneers may be the solution for you. At Nash Family Dentistry, Dr. Kenneth Nash offers both veneers and Lumineers® for smile makeovers. Lumineers® and veneers cover a multitude of cosmetic dental issues. In fact, these are among the most popular cosmetic procedures that we offer to our patients.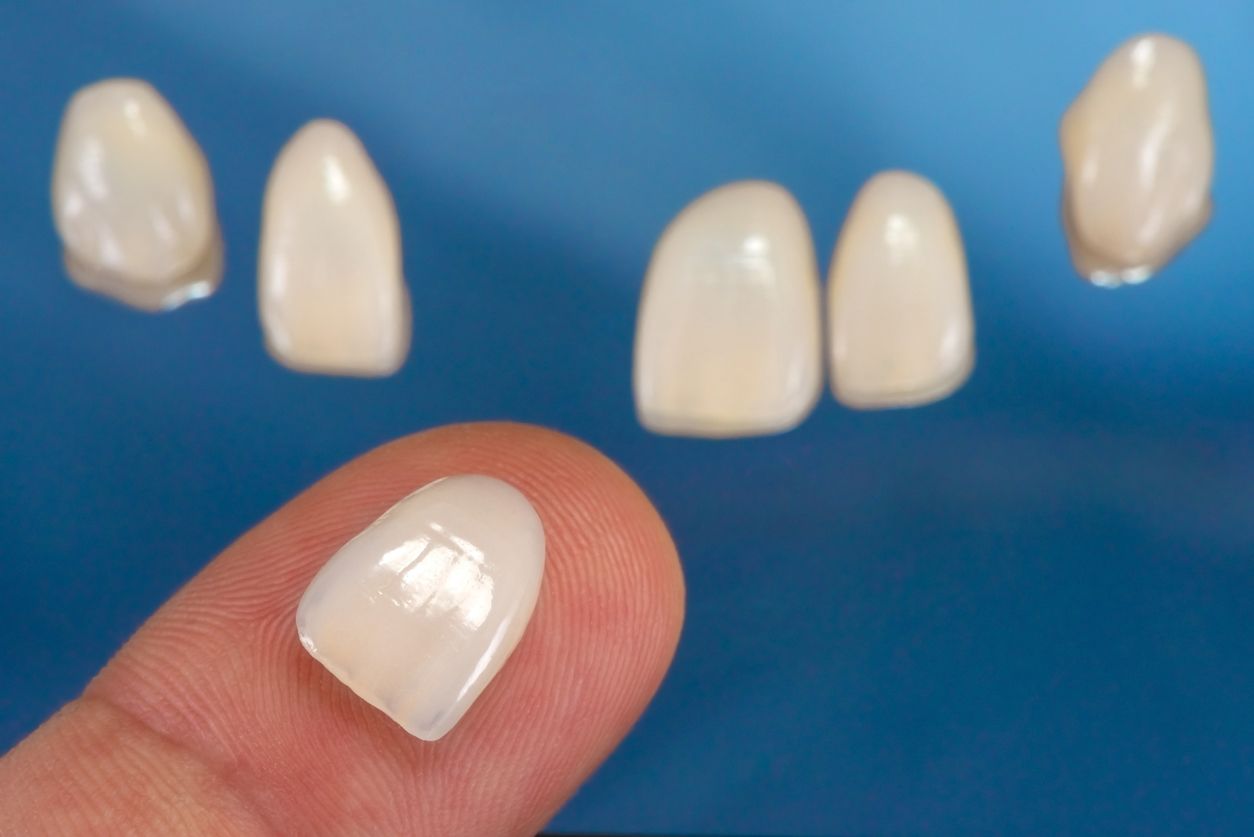 Porcelain Veneers
Porcelain veneers are used to fix many cosmetic dental issues, including staining, worn enamel and uneven teeth. Made of a durable, tooth colored porcelain, veneers are thin shells that are bonded to the front surfaces of the teeth, totally transforming your smile. You can have a straighter and whiter smile in just two appointments!
The first step Dr. Nash will take in creating your new smile is preparing your teeth for the veneers by slightly trimming enamel from the surfaces of your teeth to fit the restorations. He will then take an impression that will be used to create your new smile. Once the veneers are finished, you will come back in and have your new smile permanently bonded into place.
Lumineers®
Lumineers® are similar to veneers except that they are thinner, reversible and do not require anesthetic or drilling. Lumineers® are translucent like natural tooth enamel and are very durable, often lasting up to 20 years. However, because of their translucency and ultra-thin structure, Lumineers® may not be the best choice for patients with extremely dark staining or those who tend to clench their teeth.
Schedule Your Consultation
If you want to improve your smile, take the first step by scheduling a consultation with Nash Family Dentistry to see if porcelain veneers or Lumineers® in Vicksburg, MS are the right solution for transforming your smile. To learn more about porcelain veneers, contact Nash Family Dentistry today.