In order to provide more effective and efficient care, Dr. Kenneth Nash uses a wide range of advanced technologies, including the BIOLASE® waterlase laser and digital x-rays. The dental technology at our Vicksburg, MS, practice plays a key role in providing each of our patients with improved oral health, education regarding the state of their teeth and gums, and the best possible comfort during treatment.
We have replaced the discomfort and mess of putty impressions with precise, comfortable digital scans.
Maintaining Your Oral Health
Because the health of teeth and gums contributes to overall health, attending six-month exams and cleanings is extremely important. During these preventive appointments, we use dental technology to provide a more comprehensive exam of the teeth, soft tissues, jaws, head, and neck. If the doctor finds any cause for concern, he can instantly show you images of his findings and provide a thorough explanation.
Digital X-rays
One of the most effective ways for Dr. Nash to determine the health of your smile is by using digital x-rays. An x-ray image of your teeth will reveal decay, fractures, and other issues. Meanwhile, unlike traditional x-rays, there is no need for wait for film to develop. Instead, the images are produced instantly. X-rays also reveal jawbone deterioration, tooth root positioning, impacted teeth, and abscesses. Because digital x-rays involve such a negligible amount of radiation, this tool is not only more efficient than traditional x-rays, but also safer.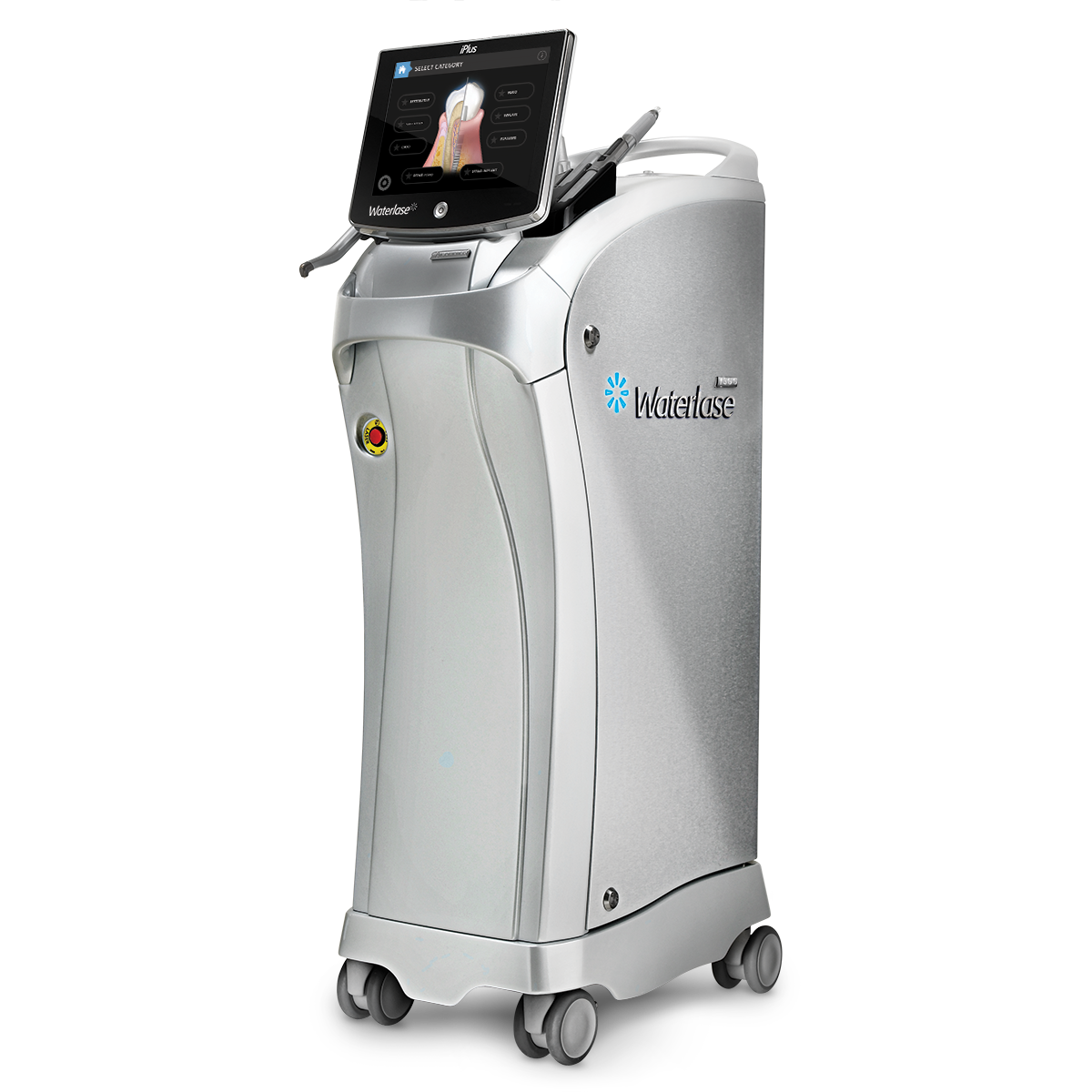 BIOLASE Waterlase Laser
The waterlase dental laser by BIOLASE® allows Dr. Nash to perform soft and hard tissue procedures quickly, with maximum precision and minimal tissue trauma. While this technology reduces the time of treatment, perhaps the most attractive feature is that it often results in little or no need for anesthetic. The silent laser does not emit heat or vibration like a conventional dental drill, so patients find it more comfortable. Dr. Nash uses waterlase to perform root canals and to prepare teeth for fillings, crowns, and veneers. It can also permanently treat canker sores and be used to take soft tissue biopsies. For gum contouring and other periodontal procedures, the laser seals as it as it incises tissue, so sutures are not required and healing time is faster and more comfortable.
Rotary Drill
Dr. Nash uses a rotary drill when he performs root canal therapy. Unlike manual files for endodontic treatment, the rotary drill features a flexible bit that accommodates the natural curves of tooth roots. The result is less trauma, thorough cleaning of the root canals, and minimal patient discomfort after treatment.
Intraoral Camera
We will use an intraoral camera to view inside your mouth. This tool projects live images to a chairside monitor. Dr. Nash uses these images to explain his findings and recommended treatment options. We can zoom in on images to reveal small details, including small cracks, cavities, and damage resulting from teeth grinding. This first-person view of your teeth and gums will allow you to ask important questions, understand your case, and make informed treatment decisions.
Digital Dental Impressions
We have replaced the discomfort and mess of putty impressions with precise, comfortable digital scans. If you require a restoration such as a dental crown, Dr. Nash can now take dental impressions of your treated tooth with a digital scanner. This innovative piece of equipment allows us to create a highly detailed, 3D digital impression of your teeth and jaws.
Schedule a Consultation Today
If you need to establish ongoing oral healthcare, trust your smile to a compassionate dentist using advanced technology. Contact our practice today to schedule a consultation.