Dr. Kenneth Nash and our team at Nash Family Dentistry in Vicksburg, MS, want to help you improve and maintain your oral health with effective preventive dentistry. With our experienced care you can extend the longevity of your natural teeth and avoid costly restorative treatment in the future. During your regular visits with our team, Dr. Nash can detect the earliest signs of tooth decay and gum disease with advanced technology and x-rays to help counteract tooth loss and other serious health conditions. Our family-friendly environment invites you and your loved ones to make Nash Family Dentistry your chosen team for comprehensive dental care.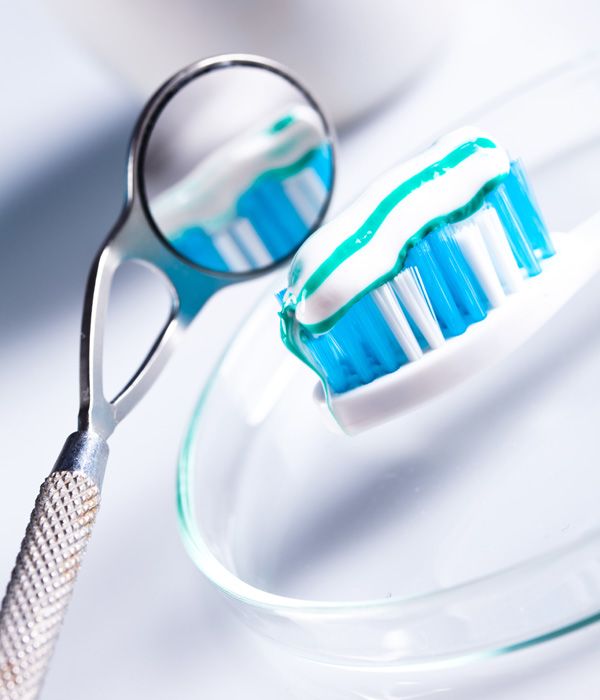 Why Preventive Care is Important
By properly caring for your smile with diligent at-home dental hygiene and routine office visits every six months, you can help prevent tooth decay and gum disease from developing. When caught early, side effects of these issues are often reversible and easily treatable with procedures, such as dental fillings or periodontal treatment. Preventive dentistry can also protect you from other serious health conditions. When dental decay and disease are left untreated, they not only lead to tooth loss and costly restorative treatments, but they can also lead to a higher risk of stroke, diabetes, and heart disease. The more diligent you are with preventive care, the longer you can maintain the health of your natural teeth.
In addition, the sooner children can start visiting the dentist, the greater chance they have of maintaining proper hygiene and protecting their smile long into their adult years. Visiting the dentist at a young age can also prevent dental anxiety and phobia, a common condition known for keeping adult patients from seeing the dentist regularly. Dr. Nash places great importance on providing a comfortable and welcoming environment where you can bring the whole family for the vital treatment you need.
What to Expect During Your Dental Cleaning
At each appointment, one of our highly qualified dental hygienists will clean your teeth. Using special dental instrumentation, we will remove plaque buildup and bacteria from the surface of your teeth, below your gum line, and in between teeth. We will then polish your smile with a high-powered toothbrush and specialized paste.
To help fight against cavities, we may recommend a dental sealant or fluoride treatment. Although generally recommended for patients between the ages of six and 14, our adult patients can benefit from both of these treatments as well. Once complete, the dental hygienist will floss your teeth and correct any improper oral hygiene techniques to ensure you make the most of your at-home hygiene care.
Dr. Nash places great importance on providing a comfortable and welcoming environment where you can bring the whole family for the vital treatment you need.
During your visit, Dr. Nash will also examine your teeth and smile. If any oral health concerns are detected, he can provide same-day treatment or schedule a follow-up appointment when most convenient for you. Typically once a year, we will also perform a series of digital x-rays and scans using the latest dental technology to determine the health of your teeth, gums, and jawbone. These images will allow Dr. Nash to detect any tooth decay, abscesses, fractures, or early symptoms of gum disease.
Keep Your Smile Healthy
If you are looking for a new general dentist in the Vicksburg area, Dr. Nash invites you and the whole family to come in for a routine dental cleaning and consultation. Contact our office today online or by calling (601) 634-1812 to schedule your visit.